To All the Boys star Anna Cathcart talks LEGO DOTs and XO, Kitty
Canadian actress Anna Cathcart has been blazing a trail across our screens for a few years now after landing the breakout role of Kitty Covey in the beloved To All the Boys I've Loved Before film franchise on Netflix. Soon, Cathcart will return to the role of Kitty, headlining a spinoff series called XO, Kitty.
The 19-year-old actress has been keeping busy with production on the new show, but also recently revealed her collaboration with The LEGO Group, specifically revolving around LEGO® DOTS. Inspired by social media trends and the endless creativity from Gen Z, Cathcart worked with The Lego Group to bring trending aesthetics to life with the creation of three limited-edition posters, each one customizable with LEGO DOTS.
Of the three posters, fans can choose from a design in Bold and Vibey, Wandercore or Island in the Sun. Netflix Life had the opportunity to talk to Anna Cathcart about the design process for these posters and how her role as Kitty Covey helped influence and shape these creations. Plus, we also got some exciting scoop on XO, Kitty, which the star revealed has wrapped filming!
Anna Cathcart talks her new collab with The LEGO Group and XO, Kitty
Each poster created by the collaborative efforts of Anna Cathcart and The LEGO Group represents a different aesthetic, Anna tells me during our chat.
"They're very different and distinct but I can connect to them in different ways and I think the one that most represents my aesthetic is the Bold and Vibey because I love the color scheme and I love how vibrant it is. The retro vibe is very much something that I'm always drawn to. [It] was actually inspired by the record player in my own room."
Funnily enough, the Bold and Vibey poster complements her on-screen counterpart, Kitty Covey as well. Kitty is known for being sassy and bold in the films and I'm sure we'll see that in XO, Kitty as the character grows and evolves. When I pointed out the connection, Anna agreed.
"Totally, 100 percent. I thought of that, too. Like, okay, if Kitty had one of these posters, which one would she put in her room? I definitely think the Bold and Vibey because she's a very energetic person and a very vibrant person. I think this poster screams that."
Anna Cathcart talks social media trends and customizing with LEGO DOTS
So, if you decide to follow in Anna and Kitty's footsteps with the Bold and Vibey (or Wandercore or Island in the Sun), how can you customize your poster to reflect your personal interests?
It was so cool to get to step back into that new environment and new life. I was honored to play Kitty again!
LEGO DOTS lets individuals reflect their unique flair on their walls with customizable dots, patches and other creations. It's not just posters, either!
Anna showed me bracelets she had created using LEGO DOTS, which you can see in our full-length video chat below. There's also charms to adorn your phone, bag tags, stationary items and so many other options.
But for the posters themselves, Anna talked to me about how they were inspired by the current "-core" trend. Wandercore is like a cousin to things like "cottagecore" and "Barbie-core."
She says, "there's all kinds of vibes that have been stylish over the years that people can explore. What's fun is that you can have more than one [aesthetic].
I think a lot of people think you can only have one, but that's the great thing about this partnership—it highlights that all of these aesthetics can be true to you and all can be different. Same with the actual DOTS patches, they can change so much. You don't have to commit to it and stick to one vibe you like. Every day people's likes and passions change and the DOTS can change with you."
The "dots" themselves are 2D tiles that come in tons of different colors and designs and you can click them into place and make new shapes and forms on the patches, which you can then place on your posters (or anywhere else! Anna says she actually put a few patches on the record player in her room that inspired the Bold and Vibey poster!). There's no rules to limit your creativity!
What to expect from XO, Kitty
XO, Kitty is an upcoming YA romantic comedy series coming to Netflix inspired by the popular To All the Boys I've Loved Before film franchise and the best-selling book series by Jenny Han.
Anna Cathcart will reprise her role as Kitty in the series and she'll be joined by several franchise newcomers, including Choi Min-yeong, Anthony Keyvan, Gia Kim, Regan Aliyah, Sang Heon and Peter Thurnwald.
While we don't have a release date for the show yet, Anna did tell us a little about what it was like for her to return to the role of Kitty!
"I've kind of grown up with her beside me, we've both been changing and growing. I started playing Kitty when I was 14 and now I'm 19. I had just finished grade 8 and now I'm at university."
Similarly, Kitty has progressed into high school and in XO, Kitty, we'll get to see her during her junior year. Here's what Anna had to say about what we can expect from the series.
We've only ever seen her in middle school so she's definitely at a different stage of her life and experiencing different things. One of the things I always loved about her in the movies is that she's so confident in herself and sure of who she is and not afraid to hide that. I love that about her, I've always admired that. I think I could learn from her to have that confidence and strong sense of self.

Seeing her in a whole new environment brings up a lot of different experiences and feelings. We've seen her dynamic with her sisters and family, now it's her dynamic with the world, her friends and her path. It was so cool to get to step back into that new environment and new life. I was honored to play Kitty again!
You can watch our complete chat with Anna Cathcart to learn more about her collaboration with The LEGO Group and XO, Kitty in the video below!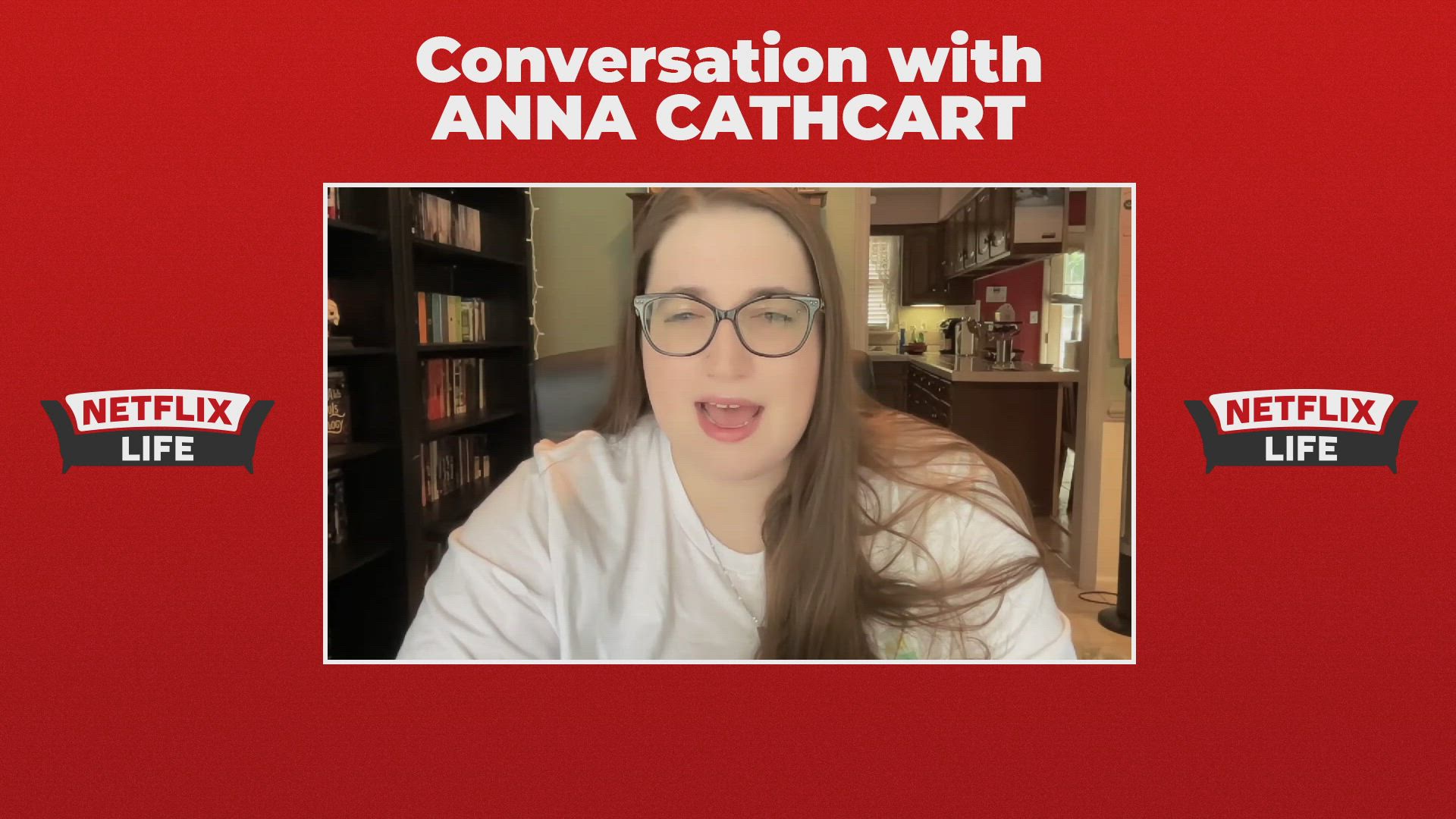 Want one of these limited-edition posters? You can enter for a chance to win one of the three customizable posters Anna helped create HERE. 
NO PURCHASE NECESSARY. Make sure you submit soon as the giveaway ends on August 28, 2022 (this Sunday). Must be 13 years or older, US/DC & CA (excl. QC) only.